About TCR Blast Abrasives
In the Abrasive Blasting industry, you need to know who to trust when it comes to improving blast shop operations. At BlastAbrasives.com, our goal is to assist in getting the most out of blast shop operations and thereby increased profitability.
Our approach is very simple: listen, observe, analyze, and recommend improvements based on our over 40 combined years of experience in the industry. All systems will be different, but with similar components, and it is our goal to increase efficiencies while lowering costs.
Meet The Team of Blast Abrasive Consultants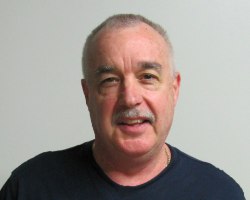 Keith Gabbard has been helping blast shops and industrial painting contractors for almost 40 years and he understands the keys to improving blasting systems that can make a huge difference in your performance and profits. By elevating performance while lowering costs, profits will be enhanced. He will help show you the weak spots and encourage upgrades that have quick returns. Keith opened his business in 1994 as a paint and coatings supplier and focused on being a resource with the most current coating technology and products.
Keith is certified SSPC Protective Coating Specialist. He has given training classes for shops working toward SSPC QP-3 Blast and Paint Shop Certification. He has also given classes on SSPC Surface Preparation Standards, Abrasive Comparisons for Blasting, Blast Shop Optimization, Blast and Paint Test Instrument Training, Hazard Communication Standard training for SDS sheets, and more.
When not working, Keith is rooting on the Cardinals.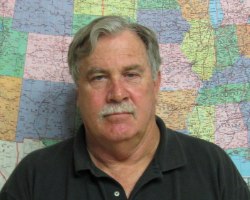 Dan Deckert has been involved with the abrasive blasting and painting industry since 1975, gaining much of his experience working as a field service technician. He spent 10 years in the Louisiana oilfield, servicing drilling and production platforms in the Gulf of Mexico for Carboline. He brings a "hands on" approach to our industry and the ability to get the job done by working through difficulties.
As Outside Sales Representative, Dan is eager to assist customers in streamlining their blasting operation and optimizing blast and paint shop profitability.